The Leading Experts in
Healthcare Logistics
Our healthcare 3PL solutions are trusted by the largest pharmaceutical and medical device manufacturers in the world. Count on LSL for client-focused, scalable, and compliant healthcare supply chain services for manufacturers and government clients.

20 Years
of healthcare
logistics experience

5.5M+ SF
cGMP compliant
warehouse space
300+
licenses, certifications,
and registrations

600+
dedicated team members that
make your mission theirs
Your Reliable Healthcare Pick, Pack, and Ship Partner
Exclusively serving the needs of healthcare since 2006.
LSL was founded by healthcare logistics professionals who saw an opportunity to operate as a 3PL partner exclusively dedicated to the healthcare sector. We have built long-lasting business relationships with the nation's leading public and private sector healthcare organizations.
Why healthcare counts on LSL:
Exemplary FDA and DEA audit history
NABP accreditation and ISO 13485 certification
License to store and ship pharmaceuticals to every state in the US
24+ dedicated healthcare quality and regulatory affairs experts
17 strategic warehouse locations across North America
100K+ SF of cold chain distribution space
Trust LSL with your Product,
from Inbound Receipt to Outbound Distribution
Our team has decades of combined experience in healthcare distribution and operations, cold-chain management, FDA 21 CFR compliance and DEA controlled substance management. That experience shows in every detail of our proven healthcare warehousing and distribution processes.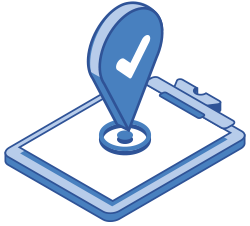 1. Secure Receipt and Verification
Our inbound receipt process ensures every shipment of your healthcare product is complete, temperature-compliant, and transparently tracked.
2. Compliant, Temperature-Controlled Storage
 Once your product is in our secure, cGMP-compliant, fully validated warehouse space, our team makes sure product integrity is maintained and inventory is ready to ship.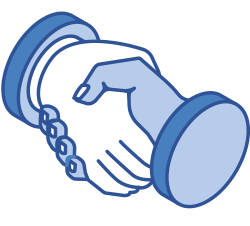 3. Smooth Distribution
When your customers place an order, we distribute the product to the correct location in a timely manner.
Our Inventory Management Solutions
Whether you're looking for a healthcare pick, pack, and ship partner or a full-service healthcare 3PL partner to handle your customer service, returns, and payments—we provide specialized services in tune with the evolving supply chain needs of healthcare organizations.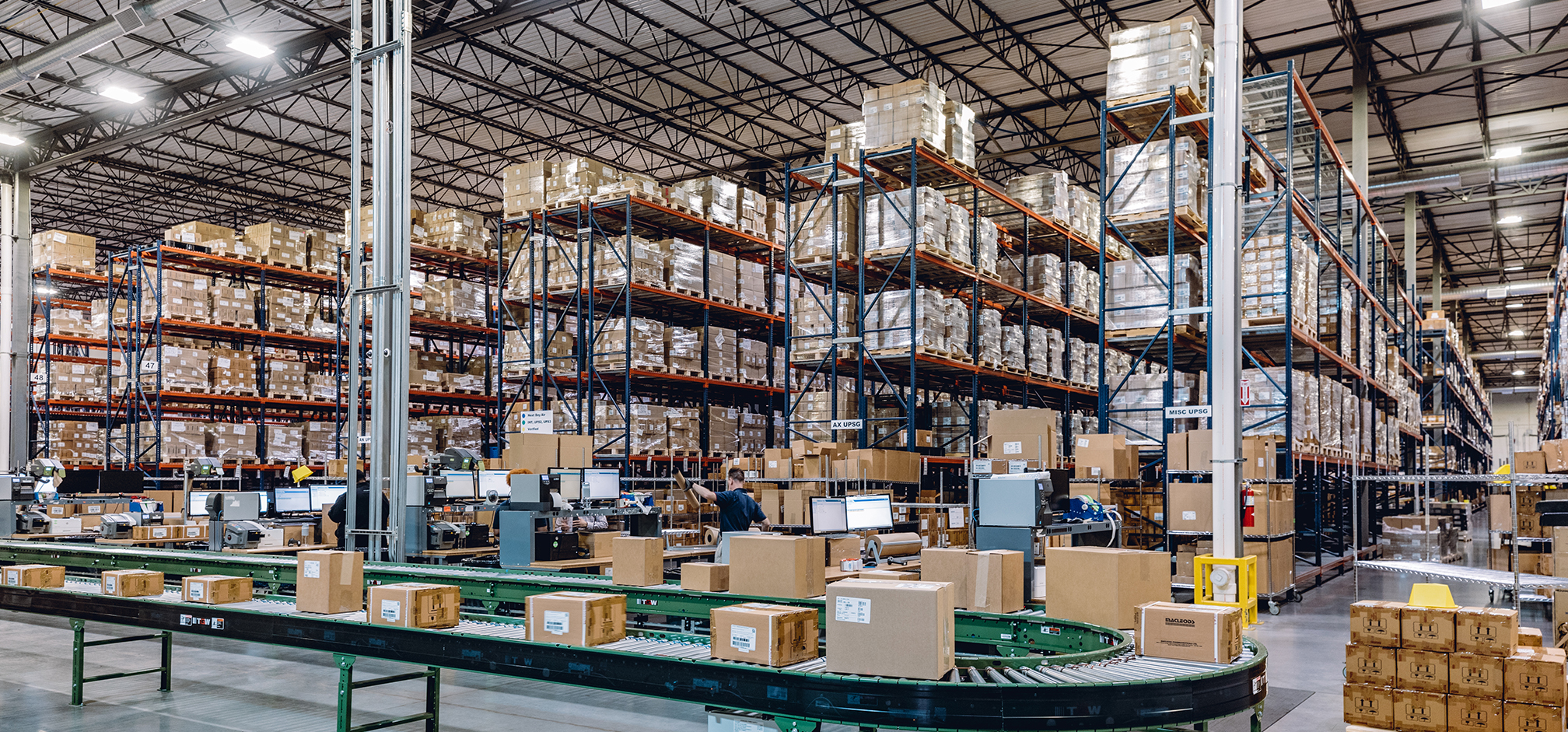 Our team of healthcare-focused pick, pack, and ship experts fulfill orders and distribute your product, handling every detail of your warehousing and distribution needs
We offer end-to-end 3PL solutions. Our team acts as not only your warehouse and distribution partner, but your comprehensive front and back office customer service and order management team.
Trusted by the Public and Private Sector
Join leading healthcare manufacturers, government entities, and healthcare facilities who place their trust in LSL to handle third party logistics, warehousing, and distribution.

From start-ups to Fortune 50—we support the 3PL needs of pharmaceutical, medical device, biotech, and biologics manufacturers.
Our healthcare 3PL solutions span your entire product lifecycle and are fully customizable because no two pharmaceutical manufacturers are the same. Our expert 3PL warehouse quality and regulatory assurance teams ensure safe, compliant storage and distribution of your product.

We help federal and state clients navigate public health emergencies with turnkey stockpile and supply chain solutions.
Keep your constituents safe, healthy, and protected with our customizable services that ensure readiness. LSL's 3PL solutions provide secure preparedness for public health emergencies. 
Healthcare Provider Solutions
We support hospitals, long term acute care facilities, and provider networks in designing, building, and maintaining fully stocked, compliant, ready-for-anything stockpile solutions.
Enjoy peace of mind knowing your stockpile of PPE, medical devices, and pharmaceuticals meet the latest regulatory guidelines and remain in prime condition and ready to deploy.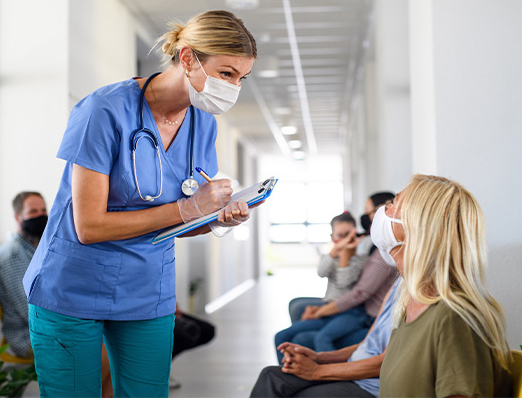 What is a 3PL and what are the benefits of using a 3PL?
Third-party logistics (3PL) solution providers manage a company's supply chain. Businesses often choose to outsource warehousing and distribution services to improve operational efficiencies and minimize capital investment, increasing opportunity for growth and quick scalability.   
What temperature ranges can LSL support?
LSL's facilities have multiple temperature ranges available including: 
Controlled Room Temperature (20˚C to 25˚C)

 

Refrigerated (2˚C to 8˚C)

 

Frozen (-30˚C)

Ultra-Low Frozen (-70˚C)

 
What is cold chain management?
Cold chain management is a process in which temperature-sensitive pharmaceuticals are carefully transported and stored at a designated temperature range to ensure the quality of the product remains intact.  
LSL receives refrigerated trucks into a special cold dock which maintains the temperature range of the inbound product. Throughout the inventory's time in LSL's care, temperature ranges are specifically monitored to protect the integrity of lifesaving products. 
What sets LSL apart from other 3PL solutions?
Working exclusively in the healthcare industry, LSL is uniquely capable of supporting the needs of pharmaceutical manufacturers, medical device manufacturers, and government entities through our cGMP-compliant facilities and client-focused team with over 180+ years of combined experience.  We at LSL understand the critical nature of our client's mission, whether that is getting lifesaving products to patients or responding to public health emergencies.   
Our dedication to public health safety drives our decisions every day and we have proven to be effective partners for many large organizations who depend on our industry knowledge as well as our commitment to safe, compliant storage and distribution of healthcare products.  
Where is LSL located?
LSL has 17 locations across 11 states totaling over 5.5M+ SF of cGMP-compliant warehousing and distribution space.  We are headquartered in Dallas, TX. 
What does kitting entail?
Kitting is the process of assembling multiple products into a single package or "kit," which is delivered to the customer. LSL is proud to offer kitting options to clients storing products in an LSL-managed distribution center. 
Overview Tackling top healthcare logistics and supply chain challenges requires flexibility and innovation. Proactive supply chain management strategies help ensure efficiency and optimize costs, which in turn enhances patient safety, and improves emergency...
"We appreciate LSL's customer service for us and for our customers. It is fast, friendly, efficient, and accurate. We feel confident having LSL represent our brand."
Operations Manager, Large Pharmaceutical Manufacturer
Looking for a healthcare-focused 3PL solution?